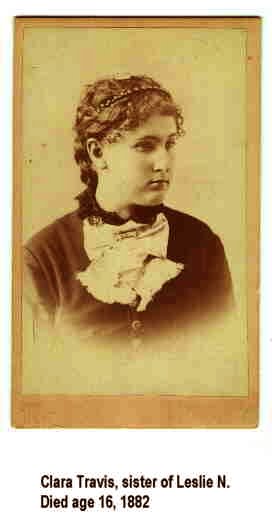 CLARA TRAVIS 1865-1882
from Otsego Weekly Union Friday, Oct 13 1882: "Died in the village, Oct 8 1882. Clara J. youngest daughter of N.L. and S.E. Travis aged 18 years." (Died of Typhoid Fever. Allegan Co. Mich. records )

On the back of the picture is written in a shaky hand "My sister Clara died age 19 years a loving Christian girl and sister"